The Ultimate Travel Guide to New Delhi for First Time Visitors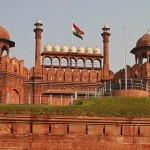 Delhi, the capital of India, has evolved as a premier travel destination for tourists all around the world. The city has been a witness to rich heritage, modern places and mirrors the Indian culture in a precise manner. Every year, thousands of travel enthusiasts from all over the world, visit Delhi to explore its rich cultural history and the monumental historic structures from the bygone era.
However, just like any other places, the city of Delhi too has its drawbacks. It is often criticized for 'Being Unsafe for Women Travelers' and occupied by slums & dingy colonies. Therefore, it is advisable to make necessary arrangements for your safety while visiting the city. This would help one to explore everything that the city has to offer. Take a look at the ultimate guide to New Delhi for first time visitors given for your kind perusal.
Heritage Walks
Ask Delhiites that what is most beautiful about their city and they will point in the direction of many Mughal-era monuments of New Delhi. Outside the usual monument circuit of the Red Fort & Old Fort- which stage impressive state of the art  Son-et-Lumiere shows. There are popular places such as Nizamuddin, Mehrauli Archaeological Park, Hauz Khas, Lodi Garden and Chandni Chowk.
[Also check out all Heritage Walks in Delhi ]
Expert Recommendations: If you want to explore all these places at a reasonable fair, we'll recommend you to board 'HoHo' bus that will take you to the best of heritage places in India. It takes off from the Coffee Home on Baba Kharak Singh Marg and stops at 18 tourist destinations on a 65-kilometer loop of Old & New Delhi. Some places that you will visit include Red Fort, Humayun's Tomb, Purana Qila, Lotus Temple, Qutab Minar, Dilli Haat, Hauz Khas Village and the National Museum.
Urban Villages
The pace of urbanization in Delhi is so high that it has led to the conversion of 135 rural villages to urban villages. As a result, the Chaupals which were the centre of all the social and cultural activities in Delhi have been neglected and, thus, the conditions were deteriorating and dilapidated. Out of these urban villages, most of them are available in shoddy conditions. The Hauz Khas Village is the hustle & bustle of an assorted creative urban center, with cafes, restaurants, bookshops and stores. Then there is Khirki Village, which lies opposite to the Select City Walk mall, in the Saket area. Atop of the Khirki Masjid's terrace, a little known archaeological monument whose latticed windows give the village its name.
Expert's Recommendations: Try and visit these places in groups, especially Khirki Masjid. It often serves as a base for low-profile drinkers and drug-addicts.
Delhi Museum
Situated at Janpath on Maulana Azad Road, the National Museum in Delhi is a perfect place for those who like Indian history and culture. It is a one-stop shop where one can find the numerous aspects of various cultures in the Indian subcontinent. The specimens and artwork display here are about 5,000 years of Indian culture. It is a grand-looking three-storied building that hosts the museum. The museum contains a incredible number of ancient & modern paintings, archaeological paintings, ancient manuscripts and sculptures.
Expert's Recommendation: The Alkazi Foundation of the Arts owns one of the largest collections of archival photographs in South Asia.
Yoga and Meditation
The concept of holidaying in Delhi can be 'Eat, Pray and Rejuve'. Although the city does not comprise of hardcore spiritual Ashrams, New Delhi too has a huge number of Yoga centers for practicing the art.  MCKS Yoga Vidya Pranic Healing Trust is a place where you can indulge in twin heart meditation or Chakra cleansing. Then there is Prerna School of Inspiration where you can relapse about your previous lives.
Expert's Recommendation: Try and partake in MCKS Yoga Vidya Pranic Healing Trust's fee, monthly healing camps at Lodhi Garden.
Best of New Delhi: Accommodation Options
New Delhi's Best Luxury Hotels
New Delhi is a modern and urbane settlement that was designed by the famous British architect 'Sir Edwin Lutyens'. The most elegant and fascinating part of Delhi, New Delhi houses some of the most enchanting historic monuments such as Qutub Minar, Humayun's Tomb and India Gate. Five Star Deluxe Hotels are the backbone of Delhi's tourism industry.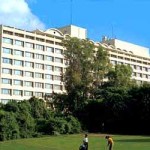 The Oberoi: A lavish 5 star property in New Delhi, The Oberoi hotel is a fine blend of traditional charm and modern comfort. It flaunts its exquisite interiors, flawless services and delectable cuisines. The property is strategically located in close proximity to government offices, financial & business districts and several major shopping complexes.
The Leela Palace:  The Leela Palace in New Delhi is one of the coveted options for accommodation. Grandeur of kingly style and services par-excellence are some of the traits of Leela with which it impresses its guests. Guests staying here can choose from a selection of well-furnished and contemporary styled guest rooms. There are four exclusive restaurants which master the art of culinary and serve most delicious cuisines to the guests.
New Delhi's Best Boutique Hotels
Private homes and properties converted to boutique hotels can be an inexpensive way to experience Delhi. Some popular boutique hotels with 5 star facilities include Shanti Home, Visaya, Manor, Amber Hotel and Amaltas, which is newly open boutique hotel in New Delhi. These hotels are also popular among luxury and business travelers. However, it's not just that these boutique hotels tend to fall in the category of less expensive properties.  There is 'The Lodhi' hotel in New Delhi, which is located just half a mile away from the famous Humayun's Tomb. It is a luxurious property that features an outdoor swimming pool, free Wi-Fi internet and a 24 hour front desk. It features a salon, spa & massage centre, fitness centre, a library and a cigar lounge.
Amarya Haveli in Hauz Khas Village
Colaba House at Safdarjung Enclave
The Visaya, run by mother-daughter duo-Eisha and Gita Chopra
The Amber Hotel, which is more of a business type
Classic New Delhi Hotels
The Imperial Hotel in New Delhi is a perfect example of art-deco style. It is one of the most sought after venues by Indian Wedding Planners. The hotel has an exquisite ballroom decked with royal paintings. There is Royal Ballroom which offers many facilities such as marriages & business conferences spectacular. The all-white Royal Imperial Suite in The Imperial hotel is one of the largest luxury suites in the world.
Located outside the City Center, The Trident Hotel features 136 guest rooms and considered the best business hotel in New Delhi. With elegant beige domes and deep blue pools, The Trident hotel is interesting to look at.
Best of New Delhi Hotels: Where to Eat and Drink
Hot Favorite Restaurants
Smoke House Room
Designed by Chef Gresham Fernandes, Smoke House Room embraces cutting-edge cooking techniques. It is a stark white restaurant highlighted with purple & pink contours. It is a 42-seater dining room and features signature cocktails created with premium cocktails.
Royal China
It is a fine dining Chinese restaurant with a rooftop bar, on the 16th floor of Eros Corporate Towers. The restaurant offers a spectacular view of the Delhi skyline JLN Stadium and Lotus Temple.
Amour: The Patio Restaurant
Amour is set amidst the winding lanes of the suburban Hauz Khas Village. It is delightful and surprisingly large restaurant and is divided into three main sections. These cuisines include Continental, Mediterranean, European, Italian and French.
New Delhi Restaurants (as part of Five Star Hotels)
Bukhara (ITC Maurya)
Voted as the best Indian restaurant in Asia & in the World, Bukhara has collected a number of awards to its name. The restaurant offers you world's best unforgettable food. It's boorish atmosphere and luscious kebabs wins your heart. Some specialties of Bukhara restaurant include Dal Bukhara, Murgh Malai Kebabs and Burrah Kebab.
Sam Gimignano (The Imperial)
Sam Gimignano literally means 'The City of Beautiful Towers'. It offers a delectable blend of the delicate flavors of ingredients that are procured locally and imported from Italy. It involves the use of Balsamic Vinegar, Pasta, Cheeses and Olive Oils to treat your bellies with lip-smacking dishes.
F-Bar (The Ashoka)
A franchise of Fashion TV and short for Fashion Bar, F-Bar is an opulent bar where glamour and style rule. Set over a number of levels, it caters to an elite crowd with the members only Fashion Lounge and the exclusive Diamond Lounge for the cream of the crop. It is open for lunch and dinner.
New Delhi- A haven for Street Food Lovers
For the first time lovers, you may stand as a witness to the lip-smacking food and small plates of savory snacks known as Chaat. Delhi is the place where you can find the best street food ever and get to taste the different flavors & spices of India. Here is the list of some popular places to visit:
Shree Balaji Chaat Bhandar: 1462, Chandni Chowk, Old Delhi. Ph: 23280579
Bishan Swaroop: 1421, Chandni Chowk, Old Delhi. Ph: 9818364070
Lala Babu Chaat Bhandar: 77, Chandni Chowk, Old Delhi (opposite McDonalds). Ph: 23282806
Prince's Paan & Chaat Corner: 29, M Block Market, Greater Kailash I, and New Delhi. Ph: 29236364
Jugal Kishore Ramji Lal: 13, Dujana House, Chawri Bazaar, Chandni Chowk, Old Delhi. Ph: 9811353076
New Delhi's best pubs, clubs and sports bars
The nightlife of Delhi is varied, but you'll find the most popular and classy bars in luxury hotels. However, in Delhi, most bars stay open all night, as there's a 1 A.M. curfew for most places. As an alternative, if you want to party late night, head straight to nearby Noida and Gurgaon. Here is the list of some popular bars, clubs and pubs in New Delhi.
Dublin Bar: ITC Maurya Sheraton, Diplomat Enclave, Chanakyapuri, Delhi
F-Bar: The Ashok hotel, 50-B Diplomatic Enclave, Chanakayapuri, Delhi
Q'BA:  Q'BA E-42/43 Inner Circle, Connaught Place, Delhi
Agni: The Park Hotel, 15 Parliament Street, Connaught Place, Delhi
The Zoo: Gate 3, Garden of Five Senses, Said-ul-ajabvillage, Delhi
Best of New Delhi: Street Markets
Bag Top Bargains in New Delhi bazaars
From electronics to eateries, you can find everything in the local markets of Delhi. Whether it is Janpath in Connaught Place, there is an underground shopping mall and the likes of which you've never seen anywhere. It can be rightly called the 'Shopping Capital of India' and has a lot to offer to the shopping buffs, owing to its rich historical and cultural diversity.
Chandani Chowk and Connaught Place are the two oldest and traditional markets in Delhi. It is the most popular and oldest Mughal era market known for its ethnic wear and jewellery. It is the biggest wholesale suppliers market in New Delhi.  It is also famous for its exclusive bridal wear and known for its local eateries, snacks and delectable chats.
Built in the 1920's, during the British reign in India, Connaught Place is a place where you can promote trade and commerce in New Delhi. The centre has an inner and outer circle. The place also houses emporia of all the Indian states.
Urban Transport
Being in Delhi, commutation is always a haphazard with too many traffic jams on a daily basis.  Today, metro seems to be a breather from the sweaty autos, crowded buses and tiring carpools. It was established in 2008 and has garnered immense fan following in Delhiites. Besides, there is Radio Cabs and Meru Cabs that are safe & reliable and congregate at most major crossings & markets.
16
Jan
Posted:
January 16, 2015 Friday at 9:56 am