ITC Hotel Maurya Sheraton- Experiencing the Best Of Hospitality Services
ITC Hotel Maurya Sheraton and Towers  is one of the hotels which features in the list of 5-star hotels in Delhi, the capital of India. This hotel located in Diplomat Enclave at Sardar Patel Marg is well-known for its opulence and unmatched services to its guests. It is famous not only amongst corporate or businessmen but is also preferred by tourists on holidays. One gets comfortable accommodation along with every single modern-day amenities. You can actually have the feeling of being at home, even when you are away from home because of their excellent hospitality services.
Sprawled in the area of 5.5 acres, this luxury hotel property is inclusive of 440 rooms and 29 suites that have been tastefully designed while the executive clubs have been primarily designed for to meet the needs of guests on business. This club comprises private conference, library and boardroom. The interior of each room is absolutely luxurious. All the rooms have Internet as well as Intercom facility,  Satellite TVs, tea/coffee maker, fridge, mini bar and so on.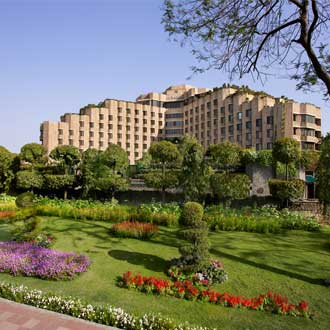 There are various food joints in ITC Hotel Maurya Sheraton, namely Bukhara, Dublin, Dum-Pukht, Uppercrust and West View to name a few. Each of these has their own specialty as far as the décor and the delectable food is concerned. Apart from the food, the beverages, both non-alcoholic or alcoholic, offered here are the best in quality.
There are various other facilities which the guests of this luxury hotel has at to experience. If you are a corporate guest, apart special rooms, there are other things as well such as a fax machine, a Projector and Audio-Video machinery. Along with this, some of the other facilities are yoga and meditation center, a gym with an instructor, library, discotheque, spa, concierge, banquet, pool with both cold and water as well as a sports activity room.
22
Oct
Posted:
October 22, 2012 Monday at 11:30 am