Some Common Facilities Found in Five Star Hotels in New Delhi
Being the national capital of a country as dynamic as India, New Delhi welcomes a variable chunk of high profile travelers from India as well as abroad. Going by their standard of living and distinguished status in the society, it is fairly obvious that New Delhi luxury hotels built under the aegis of renowned hotel chains will get first preference. The 'Big Four' five star hotels in New Delhi- ITC Maurya, Hyatt Regency, Taj Mahal and Oberoi- have their place in the preferred list of accommodation options for high profile travelers such as film stars, state heads, international pop stars and bureaucrats.
All these properties keep on modernizing themselves with the changing trends and technological advancement apparent in the western hemisphere. So what are the facilities that are commonly found in the aforementioned luxury hotels sprinkled across New Delhi? Here they are
Multi- Category Rooms with a Purpose
A significant chunk of distinguished travelers coming to Delhi include business executives and corporate honchos and the list of accommodation options found in these 'Big Four' include executive rooms or suites catering to the corporate guests. Guests staying in these rooms are offered various bells and whistles such as access to executive lounge and business center. At times, rooms and suites in these hotels are built around a particular theme. For example- Curzon Suite in Oberoi Delhi, named after Lord Curzon, has designed keeping in mind the aesthetics of Victorian era and has all specifics required for a viceroy living.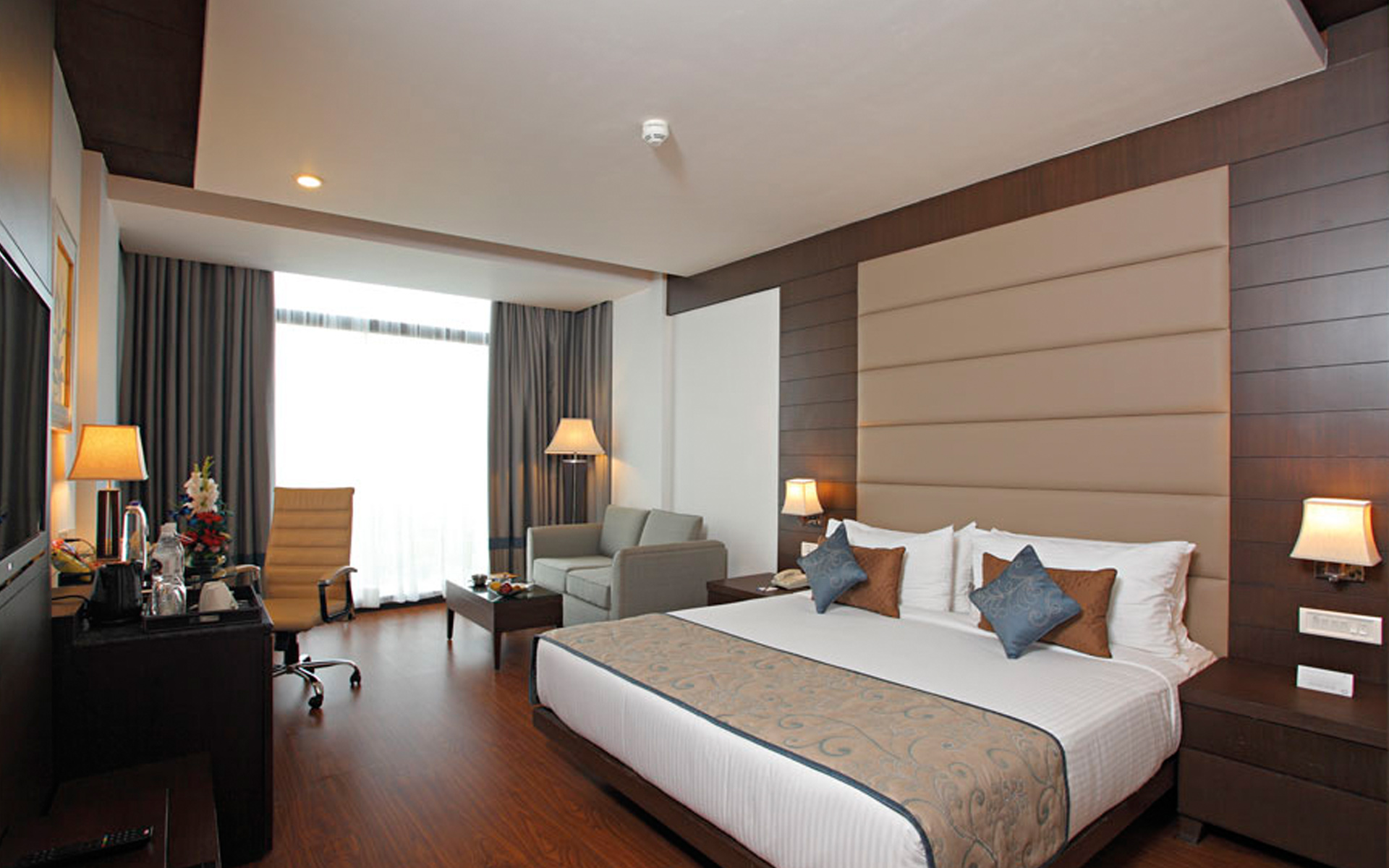 Multi-Cuisine Restaurants
The guests opting to stay in luxury hotels are most likely to have eaten in the best of restaurants around the world. Therefore, multi-cuisine restaurants with elegant ambience is the most important criterion for New Delhi five star hotels and the Big Four' certainly lives up to that. An extensive assortment of cuisines ranging from Indian, Italian, Chinese, Neo Classical, Mughlai and North West Frontier region are prepared by consummate chefs. At many restaurants, live cooking presentation is done to catch the attention of gourmands. For example- Bukhara in ITC Maurya Sheraton is an award winning restaurant serving cuisnes from North West frontier and showcases live presentation of traditional cuisine preparation.
Business Centers
With globalization, the country has seen meteoric rise in international business relations and therefore it is quite obvious to see the facility of business centers and conference halls. All the Big Four hotels cater to the needs of business travelers. These business centers are fully furnished with state of the art technology such as computers, audio-visual equipments, fax machines and Wi-Fi internet. Besides that there are banquet halls and gardens wherein personal events of the guests can be organized.
27
Sep
Posted:
September 27, 2012 Thursday at 9:56 am