Hotels Near New Delhi Railway Station- Budget Accommodation Offering Comfortable Stay
The capital city of India, Delhi, sees numerous  business travelers and all kinds of tourists from all across the globe. There are a number  of hotels near New Delhi Railway Station which are suitable budget accommodations offering a comfortable stay. As per your pocket take a pick. Following are some of such hotels:
Hotel The Nest, Qutub Road
Located on Qutub Road, Hotel the Nest is just a few minutes away from New Delhi Railway Station. The hotel offers great facilities to its guests so that they can have a comfortable stay. One of the best accommodation options for business travelers and tourists with  budget restraints. Because of its strategic location, it is one of the most preferred ones. You can enjoy all those facilities and amenities that are necessary for a relaxed stay.
Hotel Shipra International, Paharganj
Located near New Delhi Railway Station, Hotel Shipra International in Paharganj offers great hospitality services to its guests for a comfortable stay. One can take pleasure in  enjoying some great modern facilities. The hotel as 47 spacious well-equipped rooms offering the necessary services like telephone, TV, attached bathroom, and more. The on-site restaurant and  coffee shop is going to take care of all your food needs.
Hotel Natraj, Paharganj
Located in the Pahargajn area, Hotel Natraj is suitable accommodation offering flawless services to its guests. All the rooms of the hotel are well- equipped with amenities while offering great services so that guests can feel relaxed at the time of their stay. Perfect budget category hotel, meets the needs of both business and leisure traveler.  One can enjoy warm services of the dedicated and hard working staff at pocket-friendly rates who try to believe in offering excellent personalized services.
Hotel Vivek, Paharganj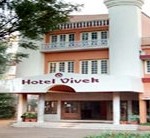 Centrally located in Paharganj, Hotel Vivek is a suitable and an obvious choice for people on business as well as leisure trips. A guest of this hotel has an access various important areas of the city.   The staff of the hotel believes in offering the finest of hospitality services without charging an exorbitant amount  of money.  The hotel has 60 aesthetically designed and well-furnished rooms which have all the facilities necessary for a comfortable stay. The hotel also has a multi-cuisine restaurant too. 
Hotel  City Centre, Paharganj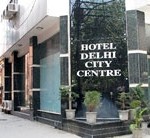 Located in Paharganj, Hotel City  Centre is a hotel that offers excellent facilities at affordable rates. The hotel has 15 well-furnished rooms which offer all kinds of amenities and services to its guests. The staff is hard working and well-mannered. The hotel also has an on-site restaurant where you can relish multi-cuisine food.
10
Jan
Posted:
January 10, 2013 Thursday at 8:59 am