Budget Hotels in New Delhi- Affordable yet Comfortable
Delhi, the famous capital of India, is the administrative capital and one of the four metropolitan cities in India. The city is a center for industry, commerce, entertainment and tourism. It is home to all types of accommodation. The accommodation options available in this city range from 5 stars to budget hotels. If you are running on a shoe string budget and looking forward to a good quality hotel with all basic amenities and above all a very good hospitality. When it comes to budget hotels in New Delhi, the best places to find a suitable accommodation option are Paharganj and Karol Bagh area. You will also find some affordable hotels near airport  zone. Here's a list of top 10 Affordable Delhi hotels for your kind perusal.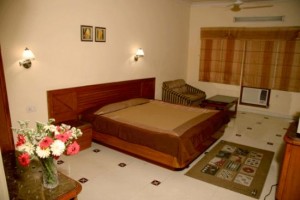 Hotel Airport, New Delhi
Opened in 1977, the Airport Hotel in New Delhi is one of the oldest budget hotels in New Delhi. The hotel is located at a walking distance from the domestic airport and 10 minutes drive from the International Airport. The facilities offered by this hotel are quite basic but the 45 guest rooms are quite clean. The hotel has earned repute for the quality services, excellent interiors, dining and outstanding personalization.
Lambas House, New Delhi
Located in the South Delhi area of Kalkaji, Lambas House has 35 comfortable furnished rooms with attached bathrooms. The 25 rooms spread over 3 floors provide a pleasant and warm home away from home experience and come equipped with a range of modern amenities such as internet access, shower, refrigerator and satellite television. The hotel offers great access to the Lajpat Nagar, South Extension and AIIMS.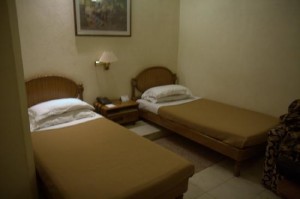 Hotel Alka Annexe, New Delhi
Located in the Connaught Place in the area, hotel Alka Annexe is an ideal destination for leisure and business travelers. It offers all the amenities and services available at a budget hotel in New Delhi. The hotel offers a significant blend of elegance, tradition and modern comforts. The hotel staff is friendly and prompt in services. Comforts and services are such that one feels at home.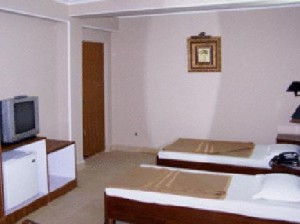 Hotel Landmark Inn, New Delhi
Located in Karol Bagh area, the hotel Landmark Inn is located in proximity to the commercial spots and transport terminals. The hotel offers well-maintained rooms that come equipped with a range of modern amenities. The hotel also provides quality facilities such as in-house kitchen, conference hall and complimentary services such as tea & breakfast, internet access and airport/railway station pick up etc.
Hotel Tourist Deluxe, New Delhi
Located in close proximity to Connaught Place and New Delhi Railway Station, hotel Tourist Deluxe makes 'a home away for home' for the travelers. The hotel accommodates its guests in tastefully decorated Single Bedrooms, Double Bedrooms and 4 Bed Suites. The homely comforts and personalized services offered to the guests make it a preferred choice for many budget tourists.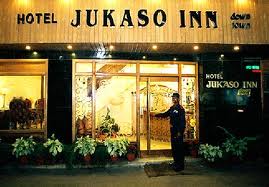 Hotel Jukaso Inn, New Delhi
 One of the most distinguished hotels in the heart of Delhi, the hotel Jukaso Inn has 39 beautifully decorated rooms that are equipped with a range of modern amenities. There is a beautiful restaurant covered in glass and surrounded by greenery. The hotel is located just walking distance from India Gate and Pragati Maidan. It is known for offering prompt and unremarkable services.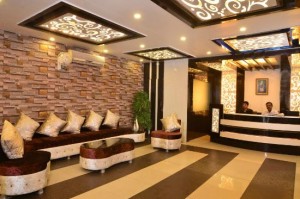 Hotel Gold Regency, New Delhi
A prominent three star hotel in the Paharganj area, the hotel Gold Regency is quite popular with tourists and business class area. The hotel offers a good choice of 40 tastefully designed rooms equipped with a range of modern amenities including individual thermostat control. The hotel has a multi cuisine restaurant, coffee shop and a pastry shop. The hotel is just 40 minutes drive from the Indira Gandhi International Airport and located in proximity to popular tourist attractions such as India Gate, Red Fort, Connaught Place, Jama Masjid and Jantar Mantar.
Tulip Inn, New Delhi
 A part of the Louvre Hotels Group, Tulip Inn, West Delhi, is located near Hari Nagar Clock Tower in Janak Puri. The 70 guest rooms are divided on the six floors of the hotel Tulip Inn. These rooms are equipped with a range of modern amenities such as LCD television, safety deposit locker, mini bar and tea & coffee maker. The hotel offers comfortable accommodation for both leisure and business travelers.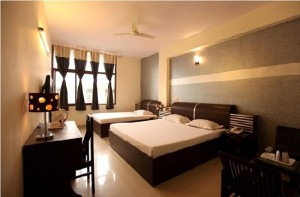 Hotel Airport City, New Delhi
Located just stone's throw away from the domestic and international airport, the hotel Airport City is an idyllic place where guests are treated with luxurious amenities at an affordable price. The hotel has been designed to create a heady mix of luxury and elegance. 30 spacious rooms, a multi-cuisine restaurant and a conference hall are what this hotel has to offer to its guests. The hotel is located just 5 kilometers away from the Qutub Minar and 20 minutes away from the embassy area.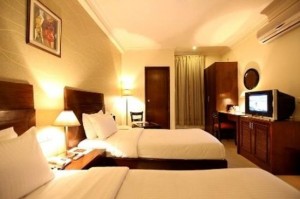 Hotel Waves
A perfect accommodation option for leisure and business traveler, hotel Waves is a prominent three star hotel located near New Delhi Airport on National Highway number 8. The hotel is renowned for rendering outstanding services. Here you get an option of tastefully designed guest rooms, business centre, internet connection and much more. The multi-cuisine restaurant will take care of all your food needs. If you are searching for a cheap hotel in New Delhi, hotel Waves will provide you a first rate experience.
The aforementioned hotels are some of the best budget hotels in New Delhi offering comfortable luxury at reasonable prices. All these hotels are located in Karol Bagh, Pahar Ganj and Airport area.
21
Mar
Posted:
March 21, 2014 Friday at 11:37 am